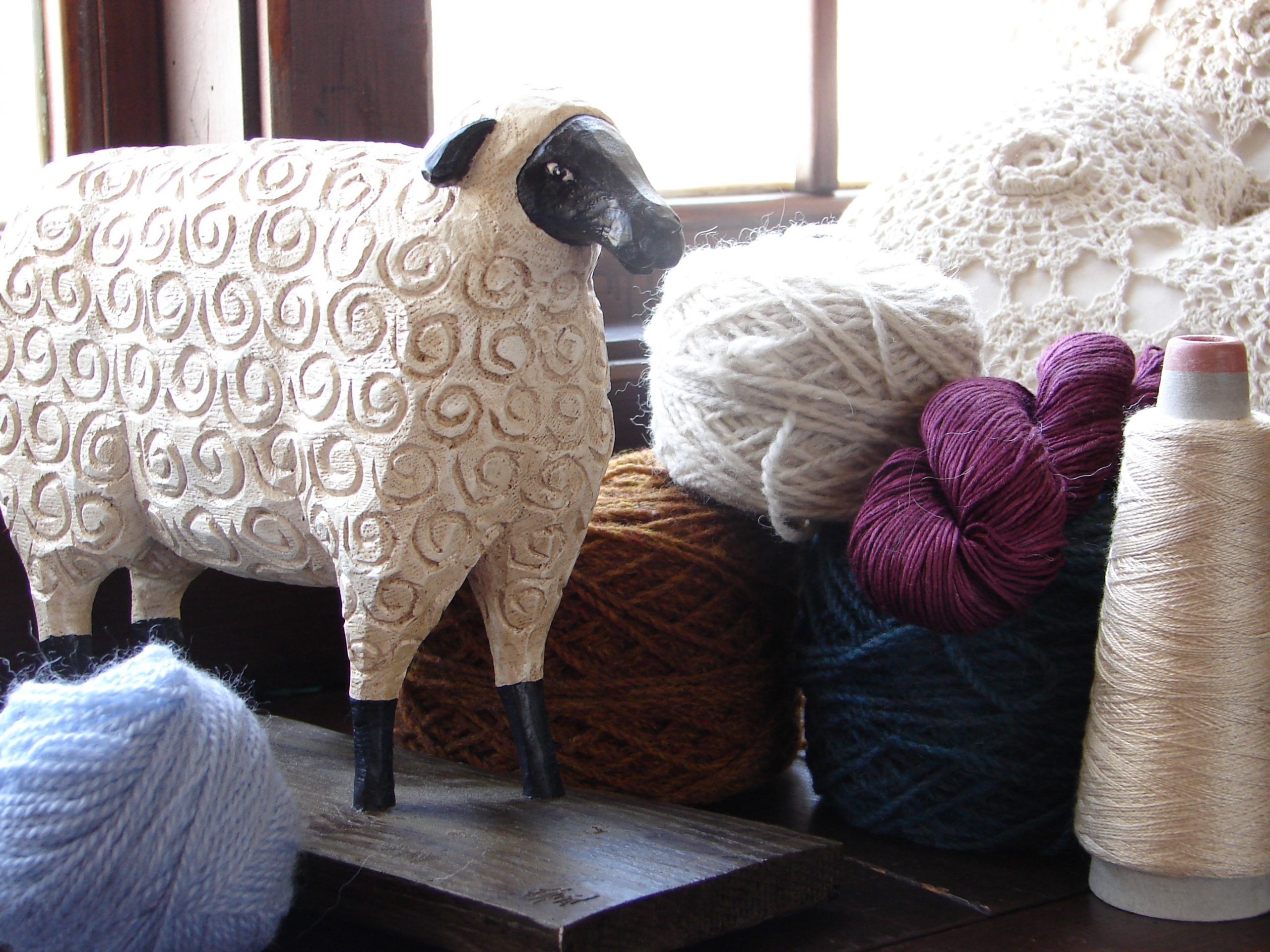 The Dayton Knitting Guild, established in 1986, promotes interest and skill in the art of knitting, encourages high standards of quality and workmanship, and encourages the use of those skills for the benefit of others. Membership is open to all skill levels and geographic locations.
The Dayton Knitting Guild membership is open to all. In addition to having first choice for special events, members receive a quarterly newsletter, Call of the Wool. Click here for more information about Dayton Knitting Guild membership. A printable membership application form is available here. If you have any questions, you can Contact Us.
Monthly meetings are held the 3rd Monday of the month September through June at Peace Evangelical Lutheran Church in Beavercreek.  In the spring, the guild holds a retreat at the Bergamo Center for Lifelong Learning. Our currently scheduled programs and workshops are here.
The Dayton Knitting Guild encourages the use of our skills for the benefit of others. Click here to read about our ongoing projects.
We offer free patterns for our community service projects and other items. Click here to browse our pattern list.
Each year, generous companies and individuals donate items for our retreat prizes. You will also find a list of guild officers and committee members here.
A note about our guild icon: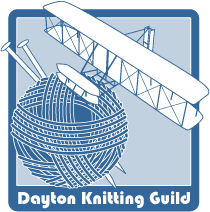 In 2003, Dayton, Ohio celebrated the 100th anniversary of the Wright brothers first flight. The sculpture at RiverScape in the photo below from the Dayton-Montgomery County Convention and Visitor's Bureau depicts the Wright Flyer. We used the Wright Flyer as our guild icon because it is identifiably Dayton.